Windy City Studios LLC © 2016 Stein Design
1165 Tower Road, Schaumburg IL 60173-4305 312-447-9600
THEORETICAL:
General presentation of: Business for Creatives

Examples of real world situations/applications

Making money by setting up a profitable business

Students will be given samples of : contracts, tax forms, insurance policies, company policies and procedures

TBD

Business for Creatives Workshop

To attend this workshop you do not require any prior experience, just an interest and willingness to learn.
This workshop is offered in either a half day or fulll day format. It was designed to teach students tips and tricks to successfully manage a business in the creative sector. Topics discussed include: business organization, marketing and leads, social media, web presence, contracts, portfolio building, business savings and long term investments. The half day version is condensed and does not include all detail or exercises of the full day course.
METHODOLOGY:
To allow students the opportunity to familiarize themselves with theories and practices as they pertain to running a successful business in the creative industry.

CONTENT:
Students will learn the tips and tricks to successfully run their creative businesses
LOCATION: Chicago Hosted By: Patricia Stein
Windy City Studios LLC 312-447-9600
1165 Tower Road
Schaumburg, IL 60173-4305
PAYMENT TERMS:
Pay in full to register for class
Half Day $150
Full Day $300
Payment Method: Paypal
WORKSHOP DATES:
3/12, 4/09 Times: 9AM-1PM ½ Day
5/14, 6/11 Times: 9AM-5PM Full Day
I

NSTRUCTOR: Patricia Stein
PRACTICE:
Business Start ups - covering federal state and local requirements, licensing, naming conventions, paperwork
Tools list - covers basic must haves for decorative finishers
Insurance Requirements - discuss general liability, umbrella policies, workmans compensation.
Contracts - All you need to know to create contract paperwork to protect your business

Legal Issues of running a creative business

Employee or Subcontractor? Know the IRS rules regarding the differences and determine when to utilize each.

Logistics of running a productive job. Tricks and tips to help streamline processes to make more profit.

Pricing. Things you need to know to price and sell your services so that you can grow your business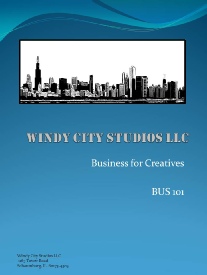 REGISTER FOR THIS CLASS!!!