Windy City Studios LLC © 2016 Stein Design
1165 Tower Road, Schaumburg IL 60173-4305 312-447-9600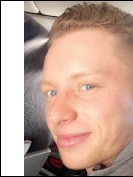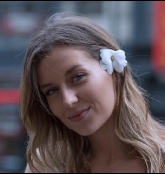 From daily shuttle service to and from your hotel to our studio, reduced hotel rates, onsite lockers for safekeeping of your personal belongings during class, nutritious snacks / lunch / refreshments provided (for 3-5 day workshops), class binder for notes, free wifi, tools/brush kits available, mailing tubes for shipping panels home - all you have to do is show up ready and willing to learn!
Windy City Studios LLC is a Training Center for the Decorative & Fine Arts owned by Patricia Stein. Patricia is a Decorative Artist/Conservation Technician and has been working in the industry for the past two decades. She has a Bachelors degree in Business Management and worked in the corporate sector for several years, leaving in the mid 90's to pursue a career in the field of Decorative Arts. Her passion for painting was inspired by her love of all things old. Traveling to take workshops throughout the US and abroad, she finally found a career she loved. Her company, Stein Design, was founded in 2000 and is based in the Chicago Suburbs. Servicing residential and commercial clientele, Patricia remains on the cutting edge by continuing her decorative painting work, education and practice in addition to running the studio.
Our training center was designed for artists at all levels. Since there are few schools in the U.S. devoted to teaching traditional disciplines of the Decorative Arts, artists spend much time trying to replicate finishes on their own or in formalized art programs that concentrate on commercial fine art application instead of the Decorative Arts training they need for their businesses. Designing a place where artists and creative individuals who wish to pursue decorative art as a career option is what we're about.
We offer some disciplines of fine art and creative art too! With a wide variety of coursework, we offer a well rounded curriculum to keep artists inspired. Students will learn from industry masters and working artists in their field of expertise, who will provide them with the most up to date finishes and methods. We cater to Decorative Artists, Fine Artists, Designers, Decorators, Painting Contractors, Creative individuals or anyone desiring to expand their knowledge and skill set in the arts.
We've thought of everything